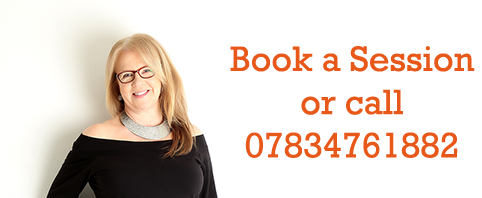 I recommend Elaine, I have been doing hypnotherapy with her and since I have started I can see a massive improvement not only because my anxiety is getting better but also as a WHOOP user I can track my sleep and I have improved so much my REM and deep sleep since I have been seen here. Thanks Elaine and definitely looking forward to keeping working with you. 💕
Elaine came up in a Google search as someone who could help with my smoking addiction. When we met up for my hypnosis session she was so calming and easy to connect with. The session itself was very relaxing to the point where I actually slept most of it. Her service is worth every penny as since coming round from my hypnotherapy session – I haven't thought about smoking once. It's as if I have never smoked. I have no craving, no associated thoughts about it or an aversion to it. Magic! Thank you Elaine, you have freed me from the prison of smoking. Jamie Summers
Elizabeth Cardozo
18/04/2021
I would highly recommend Elaine. I am seeing Elaine for help with overeating chocolate and junk food and weight loss. Elaine is very professional, lovely and very easy to talk to. Every session has been great and I have seen results pretty much straight away. Due to to Elaine recording every session and sending them to me I can listen to them at home. Elaine is a great listener and has also helped me with other issues.
Very glad to do the sessions with Elaine and would highly recommend it for everyone. Honestly I was scared in the beginning as I used to think that hypnosis is something creepy like in the movies but the reality is totally different. Such a great experience, cool and zen moments that boost your positive energy and adjust the weaknesses and gaps in the subconscious part without changing the one's character. It helped me a lot to overcome difficult challenges i was facing and surprisingly with a very quick effect. Elaine is very caring , smooth and thorough, makes you very comfortable to speak up your mind and she's very sincere in giving just the right boost and help you with what you need. Her words are very well said which makes you living a dream while the hypnosis. Will see her again every time I would need it as I fully trust she will help me be the best person I could be. Thanks Elaine xx
I found Elaine really lovely and professional at the same time. I consulted her re problem itching and general anxiety both of which have improved considerably and I am sleeping better. Would recommend her to anyone who needed or wanted this kind of fairly rapid help. Elaine makes it clear you can return for a 'top up' should you feel the need.
Elaine is very thorough and dedicated, and I highly recommend her to anyone seeking hypnotherapy. She is very caring and I would be sent the session recordings so I could listen to them any time for a refresher. The sessions are extremely effective and the results were really obvious. Elaine is also qualified in multiple therapeutic skills which add to the efficacy of her treatments.
This was the first time I used a hypnotherapist and I'm very glad I found Elaine. Initially, I wanted to see a hypnotherapist about my sugar cravings and found Elaine on Google. First, I had a chat with her, over the phone, to find out whether she could address some of my issues. I found her very understanding and insightful. There was also no pressure. I decided to do a consultation and wanted to understand whether there were areas she could address e.g. sleep routines. I wanted the sessions to focus on a few different things, these were agreed with her in advance. Then we started the hypnotherapy sessions which were a delight – they were so relaxing. She provided me with a recording for each session, in case I wanted to listen to them at home. I must admit, I was very surprised at how quickly the sessions took effect and how efficient they were. I've had some of my issues since as long as I can remember, and they were gone after one session. It was liberating. Elaine is a sincere and compassionate individual. She has years of experience and has dealt with a number of different issues in the past. I wouldn't hesitate to recommend her to any of my friends.
Sabau Iulia Andreea
13/07/2018
I went to see Elaine regarding some stress and anxiety issues. Elaine explained what would happen during each session. She is very easy to talk to, caring and very supportive. Elaine taught me some techniques which I could use on an on going basis, which is brilliant. I would highly recommend anyone to go and see Elaine.
Meeting Elaine was a life saver. I was going through the worse anxiety I ever experienced and was due to start a new job after few days. I never expected the amazing result I had during my first session. I felt relaxed, comforted and strong, ready to start with my new challenge. My battle with my severe PMS is getting much easier and my overall well-being has improved a lot. The beauty is that each session is recorded and you can and should listen to it over and over again so the benefit builds up every day. I truly recommend Elaine and her wonderful and caring service.
I would highly recommend Elaine, she made me feel really at ease and really helped me
Elaine is amazing! Such a lovely lady, so professional and passionate about her work. The results from her hypnotherapy are amazing, I would recommended Elaine 100% to anyone thinking about using her services 👍🏼😃

Claire Higgs


April 1, 2017

I have known Elaine for around 5 years and she is a genuine caring person and really loves her work . I would have no hesitation in travelling down to London to have Elaine giving me therapy if i needed it . I trust her 100% ..

Peter Ewart


April 1, 2017

Elaine and I are friends and I trust her completely. During the consultation she was was so understanding and was non-judgmental when I explained my personal situation in depth. I have had 3 sessions with her and have felt a really positive difference in my life. I love that she gave me a recording of each hypnosis free of charge. I often listen to them the night before a stressful day and I feel better able to handle whatever comes my way. Thank you so much Elaine!

Nadine Peace Allen


March 17, 2017

One if the most beautiful and genuinling caring person I know. Elaine is very passionate about her therapist work and have a heart to turely help those the serve. Elaine is professional in her work and a great therapist who is empathetic.

Neroni Genus


April 1, 2017

Thanks to Elaine I have been smoke free for years now and it really was easy! Would highly recommend seeing Elaine 🙂

Nicola Combes


April 5, 2017

Elaine puts you at ease straight away and makes you feel completely comfortable to open up to her. She is very professional and shows she cares passionately about helping people in whatever area the need help with.

Clare Atkinson De Burgh


April 17, 2017

I have known Elaine for 7 years and over that time she has become my best friend. I've seen Elaine transition from training to become a hypnotherapist to building up her private practice. Elaine is friendly and open as well as gentle and caring and I know she is dedicated to helping people. I would recommend Elaine to anyone.

Maha Jarvis


April 18, 2017
Reviews from clients, below, explain how their sessions changed their lives:

I don't know what I would have done without Elaine. I came to Elaine because I was highly stressed by work and personal issues. Through hypnotherapy with Elaine I discovered that the cause for many of my issues developed during childhood. One by one Elaine helped me change the unhealthy behaviours and emotions and we created new healthier programming for my mind. With Elaine's help, I was able to remain calm despite turmoil and Elaine ensured that I saw the light at the end of the tunnel throughout my journey. For this I will always be tremendously grateful. I would highly recommend Elaine to anyone going through challenges in their lives.

Eva, Kensington, London
I had hypnotherapy with Elaine Kimber to stop smoking in February 2013 and I found it much easier to stop smoking after hypnosis. I felt very relaxed and comfortable having hypnosis with Elaine and I was relieved that it worked. Elaine was very professional and well prepared for my hypnotherapy session. I went back to see Elaine about something personal that I needed help with and I was surprised how quickly I changed within only two sessions. I would recommend Elaine to anyone who wants to make changes in the way they live.

Steve, London

Elaine is an excellent hypnotherapist. She combines hypnotherapy with a variety of other techniques and tools which provide an excellent combination for transformation.  Her work has transformed my life and I am eternally grateful for her services!

Marc, Aldershot, Hampshire

I had been straggling to live normal with the everyday life, As, I was claustrophobic and in general I was anxious person. I was not able to live the way I wanted as I was feeling fear for lost things. Elaine helped me immensely. The therapies were great and relax. I felt the treatment didn't work straight away however after few months I realised I was able to use the underground and I was doing things that I wasn't able to it in the past. I feel more relax and happy after Elaine treatment.

Diana, Richmond, London
I decided to take the plunge and sit a graded practical music exam as it was something I had always wanted to achieve. With just 8 weeks to the examination it became very apparent that I was suffering from extreme anxiety (shaking ,sweating and a sheer lack of confidence) when I had to play in front of stranger including my own tutor. I realised that without getting the correct help there would be no way I was going to pass the exam let alone enter the examination room.

I researched various Hypnotherapists online and came across Elaine's web page which straight away ticked all the boxes. My first consultation with Elaine was over the telephone. I found her to be very knowledgeable and she showed a great deal of empathy when I explained the severity of my anxiety and explained the time frame I had set myself. A week after my initial phone call I met Elaine for our first session and to be honest I was very apprehensive and sceptical about the session that I was about to undertake. From the start of our session Elaine was very reassuring, calming and informative. She explained in great depth what would happen in the sessions and a realistic outcome of what would be achieved.

In my first session with Elaine I was very pleased that she was been able to pin point the route of what had caused my anxiety and it made perfect sense.
After just the first session with Elaine there was a significant change to my anxiety levels and my general wellbeing. I had 5 more sessions with Elaine and after each session I noticed changes in my anxiety levels. Before my exam I had to attend a rehearsal studio and play along with a pianist. This was something that I would never have been able to do. But with Elaine's patience and reassurance I was able to this. I not only went on to sit my graded musical exam and I am also pleased to say I also passed!

I personally would have no hesitation in recommending Elaine. I found her to be very professional, extremely knowledgeable and caring. What I found most refreshing and was strikingly evident about Elaine was that she has a real passion and dedication for her job and she is 110% committed to achieving the best results for her clients. Without Elaine's help I would have never passed the exam. Thank you Elaine!

Francesca M (Hammersmith – West London)